Books to Read before Watching the Movie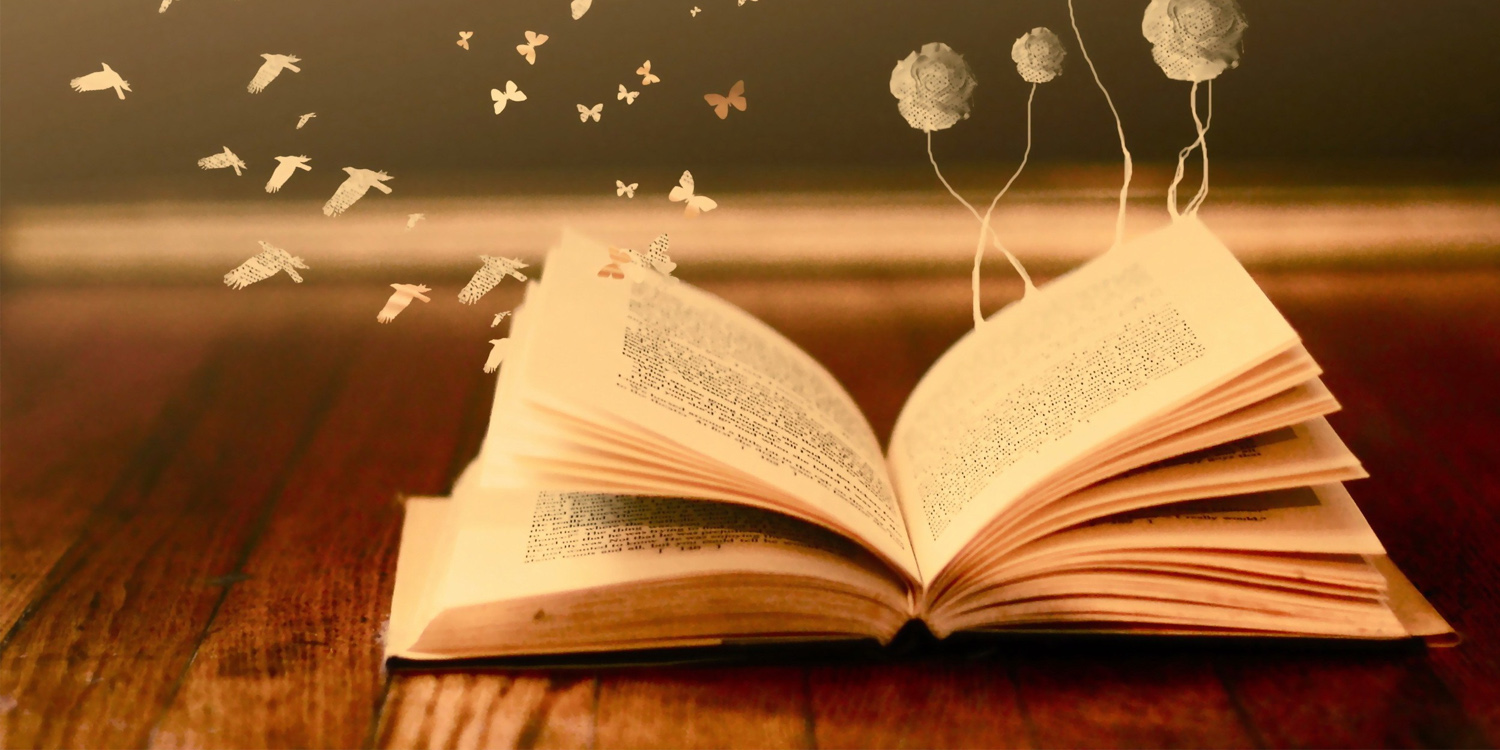 Let's be completely honest here, folks. We bookworms pick apart movies that are based on books. It's a fact–we can't help it! And it's almost always the case where the book is simply BETTER. Again, it's all about the facts. Now, I wonder if that will be the case with these 5 books/movies. I guess only time will tell. What I do know is that I am definitely reading the books before watching the movies. Have YOU read these? Let me know if you have!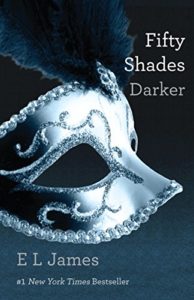 Fifty Shades Darker by E.L. James: The highly-anticipated sequel to the multi-million dollar series hits theaters this Valentine's Day! I've already read this one four times!
 MORE THAN 150 MILLION COPIES SOLD WORLDWIDE
SOON TO BE A MAJOR MOTION PICTURE

Daunted by the singular tastes and dark secrets of the beautiful, tormented young entrepreneur Christian Grey, Anastasia Steele has broken off their relationship to start a new career with a Seattle publishing house.
But desire for Christian still dominates her every waking thought, and when he proposes a new arrangement, Anastasia cannot resist. They rekindle their searing sensual affair, and Anastasia learns more about the harrowing past of her damaged, driven and demanding Fifty Shades.
While Christian wrestles with his inner demons, Anastasia must confront the anger and envy of the women who came before her, and make the most important decision of her life.
This book is intended for mature audiences.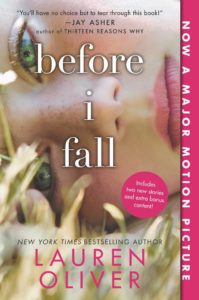 Before I Fall by Lauren Oliver: This thrilling story is set to hit the big screen early March! This one…wow! Sounds SO good!!
 The Before I Fall movie—based on Lauren Oliver's beloved first novel and starring Zoey Deutch, Halston Sage, and Kian Lawley—is opening in theaters in spring 2017.
With this stunning debut novel, New York Times bestselling author Lauren Oliver emerged as one of today's foremost authors of young adult fiction. Like Jay Asher's Thirteen Reasons Why and Gayle Forman's If I Stay, Before I Fall raises thought-provoking questions about love, death, and how one person's life can affect so many others.
For popular high school senior Samantha Kingston, February 12—"Cupid Day"—should be one big party, a day of valentines and roses and the privileges that come with being at the top of the social pyramid. And it is…until she dies in a terrible accident that night.
However, she still wakes up the next morning. In fact, Sam lives the last day of her life seven times, until she realizes that by making even the slightest changes, she may hold more power than she ever imagined.
Named to numerous state reading lists, this novel was also recognized as a Best Book of the Year by Amazon.com, Barnes & Noble, The Daily Beast, NPR, and Publishers Weekly.
Supports the Common Core State Standards.
The Zookeeper's Wife by Diane Ackerman: A heart-warming truestory set to release late March! This one had me at "true story"!
The New York Times bestseller soon to be a major motion picture starring Jessica Chastain.
A true story in which the keepers of the Warsaw Zoo saved hundreds of people from Nazi hands.
After their zoo was bombed, Polish zookeepers Jan and Antonina Zabinski managed to save over three hundred people from the Nazis by hiding refugees in the empty animal cages. With animal names for these "guests," and human names for the animals, it's no wonder that the zoo's code name became "The House Under a Crazy Star." Best-selling naturalist and acclaimed storyteller Diane Ackerman combines extensive research and an exuberant writing style to re-create this fascinating, true-life story―sharing Antonina's life as "the zookeeper's wife," while examining the disturbing obsessions at the core of Nazism. Winner of the 2008 Orion Award. 8 pages of illustrations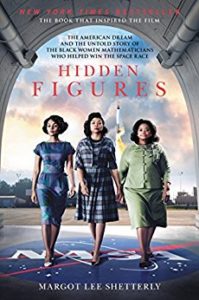 Hidden Figures by Margot Lee Shetterly:This movie is already out in theaters everywhere, so get to reading!
 The #1 New York Times bestseller
The phenomenal true story of the black female mathematicians at NASA whose calculations helped fuel some of America's greatest achievements in space. Soon to be a major motion picture starring Taraji P. Henson, Octavia Spencer, Janelle Monae, Kirsten Dunst, and Kevin Costner.
Before John Glenn orbited the earth, or Neil Armstrong walked on the moon, a group of dedicated female mathematicians known as "human computers" used pencils, slide rules and adding machines to calculate the numbers that would launch rockets, and astronauts, into space.
Among these problem-solvers were a group of exceptionally talented African American women, some of the brightest minds of their generation. Originally relegated to teaching math in the South's segregated public schools, they were called into service during the labor shortages of World War II, when America's aeronautics industry was in dire need of anyone who had the right stuff. Suddenly, these overlooked math whizzes had a shot at jobs worthy of their skills, and they answered Uncle Sam's call, moving to Hampton, Virginia and the fascinating, high-energy world of the Langley Memorial Aeronautical Laboratory.
Even as Virginia's Jim Crow laws required them to be segregated from their white counterparts, the women of Langley's all-black "West Computing" group helped America achieve one of the things it desired most: a decisive victory over the Soviet Union in the Cold War, and complete domination of the heavens.
Starting in World War II and moving through to the Cold War, the Civil Rights Movement and the Space Race, Hidden Figures follows the interwoven accounts of Dorothy Vaughan, Mary Jackson, Katherine Johnson and Christine Darden, four African American women who participated in some of NASA's greatest successes. It chronicles their careers over nearly three decades they faced challenges, forged alliances and used their intellect to change their own lives, and their country's future.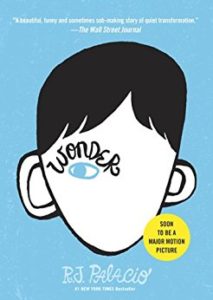 Wonder by R. J. Palacio: Have tissues handy!! Movie is set to release this April.
SOON TO BE A MAJOR MOTION PICTURE STARRING JULIA ROBERTS, OWEN WILSON, AND JACOB TREMBLAY!
Over 5 million people have read the #1 New York Times bestseller WONDER and have fallen in love with Auggie Pullman, an ordinary boy with an extraordinary face. 
The book that inspired the Choose Kind movement.
I won't describe what I look like. Whatever you're thinking, it's probably worse. 
August Pullman was born with a facial difference that, up until now, has prevented him from going to a mainstream school. Starting 5th grade at Beecher Prep, he wants nothing more than to be treated as an ordinary kid—but his new classmates can't get past Auggie's extraordinary face. WONDER, now a #1 New York Times bestseller and included on the Texas Bluebonnet Award master list, begins from Auggie's point of view, but soon switches to include his classmates, his sister, her boyfriend, and others. These perspectives converge in a portrait of one community's struggle with empathy, compassion, and acceptance.
"Wonder is the best kids' book of the year," said Emily Bazelon, senior editor at Slate.com and author of Sticks and Stones: Defeating the Culture of Bullying and Rediscovering the Power of Character and Empathy. In a world where bullying among young people is an epidemic, this is a refreshing new narrative full of heart and hope. R.J. Palacio has called her debut novel "a meditation on kindness" —indeed, every reader will come away with a greater appreciation for the simple courage of friendship. Auggie is a hero to root for, a diamond in the rough who proves that you can't blend in when you were born to stand out. 
Join the conversation: #thewonderofwonder